| | | |
| --- | --- | --- |
| | News | |
Summer Sizzler
Two Counties Swim Meet
Awesome Work Debbie
| | | |
| --- | --- | --- |
| | | Last night, masters swimmer Debbie Carr, who struggled to swim a length when she first joined us 2 years ago completed a long held target of 3000m in an 1.5 hour session. Awesome work Debbie and congratulations - and well done to Tony, John W and Nigel for their coaching |
Over &pound4,600 raised for the Primrose Foundation
Cool News for Izzy and Charlie
| | | |
| --- | --- | --- |
| | | Some cool news we have been sitting on for a few days. Izzy Philipson and Charlie Lawrence have been selected to attend the 2019 Devon Talent Camps, following their performances in the 2019 Devon championships. Both had fantastic debuts at this level, Charlie winning a silver in the 100 IM and qualifying for a number of finals. Izzy won a number of medals, the highlight of which was a gold medal in the 100m freestyle. Both will attend three camps in 2019, developing their skills and understanding of the sport with a view to step up to higher levels in the next couple of years. Congratulations to both! |
Strong Performance in Devon Interclub
Devon County Championships Day 4
| | | |
| --- | --- | --- |
| | | What a fantastic day, as we got a rare and welcome gala appearance from Terry, the kids put on a show and everyone leaves the pool with something to shout about! Click on the image for full breakdown. |
Silver for Angus and Charlie
Gold for Jasmin and Jessica
Devon County Championships Day 3
| | | |
| --- | --- | --- |
| | | Not even sure how to describe this evening... Lots and lots of finals from a fantastic group of swimmers who continued yesterday's awesome start. Early in the day Aiden qualified for the 200 backstroke super final and Grace for the 100 breaststroke age final. Later, the finals rush: Lacey & Izzy for the girls 50 fly Charlie, Stan, James, Aiden, Finley and Nathan for the 50 fly Izzy, Lacey and Tia for the 100IM Nathan, Aiden, Finley, James and Stanley for the 100 freestyle. Aiden took home two more golds and junior titles for the back and the free, withdrawing from the fly final to focus. He also broke the Devon County 15 years 100 freestyle record, which is a fantastic achievement. Click on the image to read the full article. |
Devon County Championships Day 2
| | | |
| --- | --- | --- |
| | | Saturday of weekend 2 was another good day, led by Tia and Aiden. Tia took third place in the open age 50 backstroke, while Aiden won the Junior Championship. Both hit big PBs, and Aiden was gold in his age and Tia silver. Fantastic from both. Elsewhere Izzy Philipson added her second silver of the meet in the 200 freestyle with another impressive PB. Nathan Greenwood went from Lifeguard to Swimmer to Lifeguard to Swimmer to take bronze in his age group and championship in the 50m backstroke with a new PB. Amelia Page and Grace Kedzior MacDonough found success in the 200 breaststroke taking bronze medals in their respective age groups. Click on the image to read the full article. |
Devon County Championships Day 1
| | | |
| --- | --- | --- |
| | | What a way to start 2019, with one of the most successful days of County swimming we have experienced. Stan Partridge and Aiden Symons Brown will share the spotlight, both becoming County Champions. Aiden is the first DRSA swimmer to become a junior champion as he stormed to gold in the 15 years 100 backstroke, adding a silver in the 50 breaststroke as well. Stan, after a big PB, Regional Time and bronze medal in the 200 IM, followed it up by taking the centre lane for the 12 years 50 breaststroke final, and then promptly taking his first county title. Izzy Philipson in her first Devon event took a silver in the 200IM, and Finley Bowden won a bronze in the 50 breaststroke. Ben Suckling qualified and contested the 200 IM super final, finishing 7th. There were multiple finalists in the busy evening session: Click on the image to read the full article. |
Awesome Celebration Evening
| | | |
| --- | --- | --- |
| | | An awesome celebration evening, maybe the best yet! Thank you to everyone who helped to organise and make it possible, and everyone who attended and helped make it a great night. Who won best dressed in your opinion? Now, on to 2019 - lets make 2019 Celebration evening even better with 12 months of hard work in the pool! |
Gold for Seb, George, James and Seth
| | | |
| --- | --- | --- |
| | | Our Swim England gold medal winners Seb, George, James and Seth. Members of the victorious South West team at the U14 Inter-Regional Championships. James was also the captain and awarded the prize for the team's Most Valuable Player. |
U15s win Devon KO Competition
| | | |
| --- | --- | --- |
| | | Congratulations to our U15s water polo team who won the Devon KO final v Exeter 10-5. Well done also to our U17s, who finished a brilliant season with Silver against Newton Abbot, 8-17. |
Silver for Evie and Millie
Flurry of QTs at Christmas Gala
Under 17s win Bristol and West League
| | | |
| --- | --- | --- |
| | | The final league table for the Bristol and West Water Polo League junior division. Well done to all who contributed to a fantastic season. |
Plymouth Network Timetrial
| | | |
| --- | --- | --- |
| | | A long afternoon of racing at the Plymouth Network time trial. With a lot of events and not always a lot of time between races it was a tough day, but some really good swimming from DRSA swimmers. A number added more Devon QTs, or obtained their first Devon times. Others found things to work on and learn for next time. We also had a number of swimmers make debuts for the club, and this is always great to see. All experience is good experience! A big thank you to Karen Crews, Karen Partridge and Sonia White for team managing today, as well as all the officials who gave up their time to allow the gala to happen. |
Welcome Lily Thorpe
COP Awards for Devonport Duo
| | | |
| --- | --- | --- |
| | | Some awesome news this evening, Lacey Roberts and Xander Harris have picked up awards for their performances in the COP championships held in October. Xander Harris has been awarded Top Multi Class swimmer for the event, while Lacey has been awarded the Top Junior Girl award. Both will attend the CoP presentation evening on November 29th, where they will be presented their awards by the Lord Mayor of Plymouth. Huge congratulations to both! |
Spirited Effort in Arena Round 2
| | | |
| --- | --- | --- |
| | | On Saturday 10 November DRSA travelled to Weston Super Mare for round 2 of the National Arena Swimming League, Western Division 1. A spirited effort but a tough gala sees us finish fourth. A huge well done to second placed Newton Abbott, who well and truly take the mantle of best of the rest! Something for us to aim for! Lacey voted female swimmer of the day while Stan and Finley share the male swimmer award! |
Fantastic Dawlish Firecracker
| | | |
| --- | --- | --- |
| | | A fantastic weekend all round for Devonport Royal Swimming! - by all accounts a fantastic Dawlish Firecracker gala, with lots of medals, PBS, county and regional qualifying times set. Some of the times have been fantastic and we are already setting records on numbers of DRSA swimmers qualifying for the Devon Championships. - The Regional group saw Fin Bowden compete in three B finals in the 50 free, Fly and the 100IM, winning the 50 Fly final. Aiden qualifies for the 50 freestyle and backstroke for the Short Course Nationals in December, and raced in three Junior (15 and under) finals (Aiden is 14). Nathan Greenwood qualified for the 50 back B final, with two new PBs. Strong swims from Ben Suckling, Tia Crews and Jacob Cacchione underline a fantastic weekend at this level. Click on the pictures to read the full news item. |
Exeter City Meet
| | | |
| --- | --- | --- |
| | | Two short course national times for Aiden today, while Stan Partridge and Lacey start hitting regional standard times. PBs shared around the rest of the team, as well as some new bench marks set for future. All in all a positive weekend, thank you to a John Chilton for his assistance all weekend as well as Karen and Caroline. And a big thank you to Exeter City for hosting! And of course, always remember Lindsay Powell! |
Debut at NAGS
| | | |
| --- | --- | --- |
| | | On Saturday 13 October we made our debut at the National Age Groups water polo championships. We can be very proud of the boys' performances. They were very unfortunate to be eliminated in the first round on goals scored by the eventual tournament runners-up, Watford. We know our team is up there with the best in the country, and we hope to continue to prove this at future national competitions. Our results: Manchester B 19-0 Watford 3-3 London Penguin 13-3 Ealing 4-6 Cheltenham 8-1 |
Day 3 CoP Championships
| | | |
| --- | --- | --- |
| | | And that's a wrap on the COP for another season, DRSA swimmers picking up 128 top 3 positions over 3 days of competition. Some fantastic swimming and lots of early season promise for a lot more to come. Congrats to Fin Bowden who won 5/5 championship finals, and to Danny White, who takes Iain's swim of the day for his 50 freestyle. Let's get back to work! |
Awesome Work from Relay Teams
| | | |
| --- | --- | --- |
| | | Awesome work from our relay teams this AM. Open men's defend their title at a canter, with the B team taking third. Girls open pick up a bronze as do the U13s, with the U13 boys a silver! Awesome racing as well from Fin, Alex, Jacob and Ben, all 4 making the 100 freestyle final. Fin picks up shield number 4, with Ben in second. PBs all round! |
Arena League Round 1
| | | |
| --- | --- | --- |
| | | Fantastic performance from DRSA in round 1 of the Arena League! We finished third on our debut in Division 1 behind Winners Newport and Seagulls! Swimmers of the day to be announced later, but fantastic swimming all round, some great debuts... and the men's cannon welcome all challengers in future rounds. |
Day 2 CoP Championships
| | | |
| --- | --- | --- |
| | | Fin Bowden steals the show again in Plymouth with his third championship final victory in the 100m breaststroke, with a fantastic final length showdown with three time defending champion, Nathaniel Rookes from Tavistock who has been a brilliant city champion and enjoyed a great rivalry on the event with him. Rob Will was equally impressive, starting in lane 1, he stormed to fourth which is a great result for the DRSA masters swimmer, and was incredibly impressive throughout. Across the rest of the team we had another fantastic day, more pbs and qualifying times fell to DRSA swimmers and 42 medals won to eclipse the 41 of yesterday. Skills and process goals were also fantastic, and it was brilliant to see drsa swimmers doing so well early into the season. Elsewhere Tia and Aiden both represented Devon in the National inter county competition, where Devon finished third. Aiden swam two pbs in his short course 50 freestyle and 100 freestyle, while Tia swam a in her 50 freestyle, anchoring Devon to victory in their heat. Both swimmers combined to form 1/3rd of the Devon Cannon team, swimming to fifth out of the 20 counties alongside team mates from around the county. Well done everyone today. You've done yourselves and the club proud. |
Day 1 CoP Championships
| | | |
| --- | --- | --- |
| | | Fantastic first day of Plymouth City Championships. DRSA swimmers combine to win 41 medals on the opening day, many setting new Personal Bests, qualifying for county and regional events and generally swimming well early season. Big shout out to Fin Bowden who won the 100IM for the third year in a row, and the 100 backstroke. Shout outs to Joe Brady, Ben Suckling, Jacob Cacchione and Alex Christie who also joined him in the championship finals of those events. Well done everyone for your efforts today! More to come tomorrow! |
Celebration Evening
| | | |
| --- | --- | --- |
| | | The club's annual celebration evening will be held on Saturday 5th January 2019 at the Boringdon Golf Club and Country Park! Full details will be in your email inbox and more to follow. This is the highlight event of the clubs social calendar and not one to be missed! Last year was a fantastic celebration of swimming, water polo and Devonport Royal as a community and swimming association. This year we aim for it to be even better! Get your tickets ASAP, over 250 people attended last year and it's likely to be just as busy again! We already have a lot to celebrate, and a lot more to come in the next few months! |
Huge Effort in Plymouth Network Gala
| | | |
| --- | --- | --- |
| | | Huge effort from these guys today, finishing runners up in the Plymouth network gala, just 11 points off the eventual winners. Incredible exciting to see so much young talent in the club, a lot of it starting out for the first time today. Click on the image to read the full article. |
U17s win Devon League
Tia and Aiden talk to Plymouth Sports Gazette
Club Sprint Gala
| | | |
| --- | --- | --- |
| | | A really good Sprint gala tonight, swimmers swimming fast even though it's very early season, some hitting Devon and regional standards, while two swimmers swim within striking distance of Winter National times. A big thank you once again to all our volunteers who made the gala run so smoothly, and all of the people organising the gala behind the scenes. We have our final night on Thursday with the distance events, and then look forward to a good season ahead. |
Club Championships
| | | |
| --- | --- | --- |
| | | Torey gets a guard of honour to swim her home at the end of a long, and tough club championships session. Lots of great early season racing, good skills on display and fantastic attitudes. Well done everyone and a huge thank you to everyone who volunteered and made the gala run so smoothly. See you on Monday for the next one! |
U15s win Devon League
U13s continue to impress
| | | |
| --- | --- | --- |
| | | Well done to our U13 water polo team. Two wins and one defeat in round 2 of the Devon U13 competition. |
Victory for Stingrays
| | | |
| --- | --- | --- |
| | | Abi Law and Freddie Partridge voted swimmers of the day by team mates as DRSA Stingrays win final round of Southern Arena Junior League in style! |
Guests on Radio Devon
| | | |
| --- | --- | --- |
| | | Well done Jess, James, Tia, Aiden and Finley who were Michael Chequer's guests on Radio Devon this evening. If you missed the show, don't worry, you can listen to it on the BBC iplayer. Click here to listen to the show. |
Caradon Masters New Year Open Meet
Added 1 September 2018 The Caradon SC Masters 4th New Year Open Meet will be held on Saturday 19 January 2019 at Saltash Leisure Centre, Cornwall. Click here to view the entry information.
Selection News
| | | |
| --- | --- | --- |
| | | Aiden Symons Brown and Tia Crews have been selected to swim for Devon in the 2018 National Inter County competition, at Ponds Forge, Sheffield in October. Aiden was a member of the 2017 team, who finished second, the highest Devon team finish for a long time, and the team was subsequently nominated for the Team of the Year Award for the Plymouth Herald sports awards. He's had a fantastic time since then, and will compete in two relays and the 100 freestyle individual. Tia is selected for the team for the first time, and after two Devon gold medals and a regional silver in the 2017/2018 season has been selected to swim the 50m Freestyle in two relays for the team. She is the first female DRSA swimmer to be selected to swim for the Devon age group team. Congratulations to both, and we can't wait to see how they get on in Devon colours! This news comes hot on the heels of the announcement that Aiden has been selected for three Swim England Development camps in September, October and November. This is Aiden's first camp Selection, having missed out on County and Regional camps in the past, and so we couldn't be happier for him. |
National Championships Roundup
Terry Mansell - Volunteer of the Month
| | | |
| --- | --- | --- |
| | | Former DRSA Head Coach, long term volunteer and currently Coach of Junior development squads at the club has been awarded the South West volunteer of the month for August! We are really proud of all Terry has done for the club and the time he has spent with us, teaching so many young people to be safe in water, enter competitive swimming and excel in competition. DRSA wouldn't be the same without him! Congratulations Terry! |
Breakwater Double for Devonport
| | | |
| --- | --- | --- |
| | | Some more awesome DRSA news. Masters swimmer Darren Green wins the City of Plymouth ASA Breakwater race, with fellow master Marisa Schubert also winning the ladies event for the second year in a row. They were joined by Neil Brinkworth, currently in training to swim the channel, and Breakwater regular Anthony Antliff. Huge congratulations to all of them, and nice to see DRSA swimmers excelling in the sound, where so much Club history has been written. |
Bronze x 2 for Aiden at National Championships
| | | |
| --- | --- | --- |
| | | Fantastic news, reported by our Head Coach Iain Chalmers: "54.36, a new Pb, a British Bronze Medal and one hell of a smile! Huge congrats Aiden! Thank you to everyone for your support - I have read all your comments of support congratulations and encouragement out to him, he is high as a kite at the moment and enjoying the occasion. Tomorrow we reset and prepare for the 50 freestyle. Today's a good day but more to do yet. Thank you everyone, there's no club like DRSA, and fantastic to have well wishes from other clubs as well." Update:"It's a second British Bronze for Aiden as he takes another PB and swims his first 24 second swim with a 24.98, which also puts him top 10 in the all time 50 free rankings for 14 year olds!!" |
Top Club Award
| | | |
| --- | --- | --- |
| | | Finished off with the Top Club award! Great swimming from these guys! |
End of Season
| | | |
| --- | --- | --- |
| | | It's been a long and often hard season, and today marks the final day of racing for the majority of DRSA swimmers. It's been a hugely successful year, with improvements at city, county, regional levels, in masters swimming, multi class swimming, team events and relay swimming. More swimmers have qualified for higher levels, more medals have been won, more PBs set, and more talent waiting in the wings. The club had grown massively, and continues to do so on a weekly basis. Today might mark the final day of this season, but it's just the start of 2018/2019 and all that we hope to achieve going forward. Updates to follow! |
Encouraging Start for U13s
Bronze for South West U16s
| | | |
| --- | --- | --- |
| | | Well done to our Jessica Garrad and Jasmin Coleman, who won Bronze playing for the South West in the U16 Inter-Regional Championships. Jasmin was also the tournament's top goalscorer. |
Silver in Manchester Festival
Regional Fast 5 / CWD Round 3
| | | |
| --- | --- | --- |
| | | A good day for DRSA. An under strength HS2 push Exmouth all the way, finishing three points behind. Swimmers in the younger age groups swimming up wherever they could to help the team. HS1, also missing some swimmers and needing a lot of swimming up finish third in the C&D final. A good performance, lots of good swims and lots of selection headaches going forward! Tia finishes third and picks up a regional bronze in the Fast 5 sprint gala. Emma Sarah and Carys also race and do well, with the girls picking up Devon times for 2019 and Tia and Carys Regional QT and CT times as well for 2019. And to cap it all off a really nice evening on the hoe, food, football, and then all sorts of splashing around in the sea (as if we haven't already done enough swimming!!) One more weekend to go with the Stingrays in action on Saturday, and the end of season gala throughout next weekend. (If England get to the final - don't worry - we have a plan!) And then we will hand over to Aiden and Abi, with friends Angus, Shay and alumni Harry as well, for the British and English summer meets to end the season. Still lots to come! |
Medalling Masters
| | | |
| --- | --- | --- |
| | | An awesome afternoon of racing from our masters team - Laura Lamb suspiciously absent from the photo... Lots of medals at the Devon Masters as you can see, so huge well done to them. Huge well done to all the swimmers who swam the Drake Island Swim this morning as well, awesome effort and the cherry on top of a great weekend! |
Eleven Medals at Devon Relays
| | | |
| --- | --- | --- |
| | | An absolutely fantastic Devon Relay gala with 11 Devonport Royal teams picking up medals. Teams involving... deep breath.... Oceana, Ellen, Lacey, Izzy, Leila, Sarah, Emma, Tia, Carys, Ciera, Kate, Amelia, Aleksandra, Jasmin, Leona, Morgan, Jess, Alex G, Matt, Stan, Charlie, Danny, Sam, Harry, Ed, Alex C, Darren, Joe, Fin and John all picked up medal placings. Many of our B and C team swimmers also swam fantastically and this is our best performance at this gala in a long time. Truly fantastic effort everyone, some great PBs, close racing, and an enjoyable afternoon. We also, unfortunately, have to say goodbye to Sarah and Amelia Louis today. Both girls have been with the club for three years, and have become well liked with a large number of friends. Both have competed frequently in open meets, in the C&D League, and in Junior League and relay teams. They will soon be moving home, to the United States and while we are sorry to see them go, we wish them, their parents and their family all the best in their new life over the pond. We look forward to hearing about their progress in swimming in America, and look forward to seeing them again one day! Well done everyone, a great day! |
Awesome Day
| | | |
| --- | --- | --- |
| | | Awesome day at both ends of the club with the Masters swimmers picking up medals at the British masters championships, and a 4th place finish for a new look Junior Stingray Team! Well done DRSA! |
Round 2 Winners
| | | |
| --- | --- | --- |
| | | A great afternoon for our two DRSA Teams in the C&D round 2,and cool to have two teams competing alongside each other. HS1 run out eventual winners, pushed all the way by our friends from Newton Abbot, while HS2 finish 5th out of the 6 teams with another cracking performance. Well done to all the swimmers, you were fantastic. Big shout out to all the Team managers, lane coaches, DRSA officials and David our announcer, with two teams making up over 60 swimmers it was a huge task and you were brilliant and I hope the kids show their appreciation. Also massive shout out to the parents, was extremely cool to hear so much noise from the stands, with all parents sitting together, cheering on every race and its awesome to see so much support for all the swimmers across the club. Next week we start our junior league campaign, and the Masters swimmers take on the British masters championships at the Life Centre. Can't wait! Well done everyone! |
Remarkable Double for Devonport
| | | |
| --- | --- | --- |
| | | On Saturday 26 May we took two teams to the Bristol and West Under 15 water polo tournament. Our A team put on a dazzling display of water polo, overwhelming the opposition in every match with their athleticism, skills and teamwork and were worthy tournament winners. The coaches were also very pleased by the performances of our very talented B team. Although they lost every match, with most of the team playing up 2 years, they earned the respect and praise of the opposition coaches, who were all impressed by the team's shape and movement. The B team was full of players who have played for their county, the South West region and previously won competitions. Good players are those who can play and not make mistakes while under pressure from strong opposition, and all of the team improved in this respect as the tournament progressed. This trip will prove to be a valuable experience in their development. Highlights included the B team's strong showing in their final match against Welsh Wanderers (5-11), while the A team also saved the best 'til last with a dominant performance against runners-up Cheltenham (6-1). This is the first time Devonport has won the Bristol and West Under 15 tournament and completes a remarkable double for the club, which also won the equivalent Under 13 tournament in April. |
Extremely Positive Regional Championships
| | | |
| --- | --- | --- |
| | | This weekend saw the final of three weekends of regionals (has it really only been three weekends!?). We have had an extremely positive Championships, with finals for Ben Suckling, Finley Bowden, Aiden Symons Brown and Tia Crews. Medals for Andrew Keeler, Tia Crews, Abi Daly and Aiden Symons Brown has been extremely positive for the club and our largest haul at this level to date. There have been many PBs, fantastic stories of swimmers who had never raced this time last year of swimmers closing in on national qualification and achieving things they didn't think they could. From qualification, to attendance at the meet and then PBs and success in the competition. A big shout out as well to the swimmers who hit the consideration times but were not accepted to the gala. You guys have also had a fantastic season and done so well to get the times you did. Let's step it up going forward and keep pushing to get better and better! |
Aiden Strikes Gold
| | | |
| --- | --- | --- |
| | | After numerous regional 4th places by 0.nothing, Aiden finally wins his first regional medal, and its gold in the 100 freestyle! Absolutely buzzing for him. |
Fantastic Five
| | | |
| --- | --- | --- |
| | | It's a fantastic 50 free for these 5. All of them set new Long Course PBs, all quicker than they were in Millfield. Carys was first up, out quickly and holding on to finish in the middle of the rankings. Sophia up next, not quite as quick off the blocks but speedy in the final 25. Sarah next, and a gutsy, aggressive swim from the Sarah top drawer pushed her .7 quicker than Millfield. Emma whose been on a rough run, finally hooked up her swim and got it all right, dipping into the 30s for the first time Long Course. Tia up last, and secured a place in the final for her age. Really proud of these 5, brilliant teamwork and atmosphere between them. |
Another Solid Day
| | | |
| --- | --- | --- |
| | | It was another solid day yesterday for DRSA, we just missed out on a couple of finals, but Andrew and Abi secured some more multi class medals. |
Finley now a Contender
| | | |
| --- | --- | --- |
| | | All about this man this afternoon. From nowhere smashed in a huge 50 fly PB to earn a Swim off, which he duly won in an even quicker time and then followed it up with a final and can now consider himself a contender for the English nationals in the summer. Three more weeks to go to secure the qualification and no matter how that shakes out, a stunning few hours for Mr Bowden. Good swims all round today, Ben taking a final in the 200 Brs, and Andrew and Abi both doing well in the multi class categories. Joe Brady with two decent 50s, and feeling confident for the 100 fly tomorrow, while we did eventually find Jack, who put in a solid 50 fly as well. Good work all around and bring on tomorrow! |
Devonport retain B&W 12&U Trophy
| | | |
| --- | --- | --- |
| | | A very proud day in the club's history. Devonport A retained the Bristol & West 12 & Under trophy with a fantastic 5-2 victory over Cheltenham in the gold medal match, while the B team displayed the depth of talent in the club with three battling performances against older opposition. Not to be outdone, our Under 17s beat Welsh Wanderers 15-9 in the Bristol and West League. Well done to all of the players: Devonport A: George, James, Daisy, Adam, Izaac, Evie, Charlie, Tom, Max and Isla Devonport B: Jack, William, Skyla, Alex, Anna, Josh, India, Daisy and Hussain. And a big thank you to our volunteers: Phil, Rachel, Rachel, Wendy, Clare, Rhys and Richard. And a big thank you to the tournament organisers and referees as well. |
Stingrays impress at Meadowlands
| | | |
| --- | --- | --- |
| | | An awesome evening at Meadowlands pool in Tavistock for our DRSA Stingrays. Many many fantastic swims, some impressive debuts from young swimmers, and fantastic team work and cheering throughout. Another reminder of how bright the DRSA future is. A big thank you to our hosts Tavistock, as well as our Team managers, volunteer coaches, officials and timekeepers as well as a big thank you to the swimmers for your efforts and parents for your support. The future is bright! |
Long Weekend of Awesome Swims
| | | |
| --- | --- | --- |
| | | A long weekend across the board with awesome swims in Southampton, Plymouth and Millfield. Lots of PBs and experience gained. Well done all involved! |
Gold for Jas and Jess
| | | |
| --- | --- | --- |
| | | Congratulations to Newton Abbot U17 girls - winners of the national age group championship. They beat the reigning champions Otter 9-6 in the final. Devonport's Jasmin Coleman contributed 3 of the goals. Well done also to our Jessica Garrad, who played a key role in the preliminary and qualifier rounds but was unavailable for the final. |
Multiple Gala Weekend
| | | |
| --- | --- | --- |
| | | Lots of fantastic swimming on Day 1 of our multiple gala weekend. In Plymouth, there have been PBs, medals and Miss Page has qualified for today's skins final! In Millfield we have had pros and cons but generally progress from Bristol four weeks ago. 13 medals have been picked up so far but lots of PBs, good racing and team work. We also have two national medallists as Xander Harris wins the S6 50 freestyle silver medal at Para Junior nationals. Austin Pritchard wins silver in the S6 100 freestyle and the 50 freestyle (need to confirm these results). Fantastic Saturday and roll on an awesome Sunday! |
Fantastic Round One
| | | |
| --- | --- | --- |
| | | A fantastic day of swimming in the first round of the C&D League. HS1 finish second in round one to a strong Exeter team. We gave them intermittent problems throughout and capped a great performance with a fantastic cannon victory, as Sarah, Alfie, Tia, James, Jasmin, Aiden, Jess and Finley combining to impressive effect. HS2 finish 6th, but put in an incredible performance, many younger swimmers climbing up to higher age groups to race much older swimmers, and even swimmers in age group being much younger than others in their groups. It was a brilliant display of guts, determination and team work and I'm incredibly proud of everything everyone did to help the team today. A big shout out of course to Chairman Tony Symons Brown, who was happy to celebrate his birthday with the team following the gala! |
Excellent Afternoon of Water Polo
| | | |
| --- | --- | --- |
| | | An excellent afternoon of water polo for our Under 14s at Sandford Parks Lido, Cheltenham. A great venue and great games against Cheltenham and Bolton. Four wins from four games, the highlight being the comeback against Cheltenham, turning round a 4-2 deficit in the third quarter to win 7-4. Thank you to our hosts, Cheltenham, for hosting a fantastic event. |
Devon Skills Camp Selection for Alicia
| | | |
| --- | --- | --- |
| | | Let's keep the good news rolling! Alicia Parsons has been selected to attend the upcoming Devon Skills Camps as an Assistant Skills Coach! She will join Alfie, Stanley and Oceana over the three days of the camp. While it is unlikely she will coach the DRSA swimmers while on the camp, she will be a friendly face for the three of them and other swimmers from around the county. Alicia, like the three swimmers, was delighted to be selected and has expressed her gratitude to all the swimmers she works with who have helped her become a better coach. Devonport are proud to see her selected and can't wait to hear how the camps go for Alf, Stan, Oceana and Alicia.! |
Schools Gala
| | | |
| --- | --- | --- |
| | | Thank you to all the schools, Tavistock and Dinnaton for attending our schools gala, Mount Wise Trophy and Terry Mansell Trophy tonight. We are immensely grateful for your participation, enthusiasm, noise, sportsmanship and support - it was a fantastic celebration of our sport and what it should be about - teaming up with your friends to have a good time! We hope to see you next year and congratulations to everyone! |
Devon Interclub - Highest Ever Placing
| | | |
| --- | --- | --- |
| | | Devonport Royal finish second in the Devon Interclub, our highest finishing place since....: ever? Fantastic performance, some brilliant swims against teams who are finalists in higher divisions of the arena league than us and we can now say we are one of the strongest Competitive/ Development clubs in the county. Huge congratulations to all our swimmers, congrats to everyone else in the county who swam and #GoDRSA #SwimFastSwimStrongSwimTogether |
Selection for Devon Skills Camp
| | | |
| --- | --- | --- |
| | | Really pleased to announce that Alfie McSweeney, Oceana Dawdry and Stanley Partridge have all been selected, on the back of the Devon County Championships, for the 2018 Devon Skills camps - the start of the Swim England talent pathway. All three contested multiple finals in the Devon Championships which was their first time competing at this level and they will now spend the next 12 months chasing down the 11/12 year old regional qualifying times. They are the first DRSA swimmers to be selected for these camps. Congratulations to all three! |
Successful Devon Championships
| | | |
| --- | --- | --- |
| | | And the curtain falls on the most successful Devon Championships we have.... ever had (those couple of words getting boring yet?) Phenomenal swimming from our largest county team to date, lots of PBs, regional times, finals, medals and champions. Sorry not everyone is pictured - we didn't have a single day where everyone was in at the same time!! Huge congrats one and all, let's push on for the rest of the season! |
Caradon Masters
25 January 2018 On Saturday 20th January 11 masters swimmers competed in the annual Caradon Masters open meet, and what a success it was! A lot of great performances and medals throughout the day left us coming home with top visiting club! A special well done to Chloe Game who had never experienced a race before let alone starting off with a 400m F/S, something many weren't brave enough to do! Also a huge congratulations to Debbie Carr who managed to break her previous time for 50 backstroke, we are all so proud of how far you have come. Marisa, who is always the star of the show, came away with 2nd place top women, along with some very impressive swims. Marisa also managed to blow everyone away when she proceeded to change into a ball gown after the gala! Many congratulations to everyone who raced, it was a great gala and hope to carry on the winning streak throughout the year!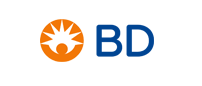 DRSA is proudly sponsored by Becton Dickinson

Cookies policy

This website uses cookies. Click here to view our cookies policy

Facebook

Follow us on Facebook.

Twitter - General News

Club Kit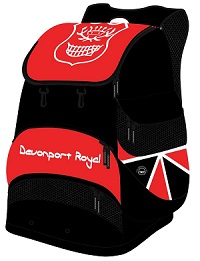 Visit our Shop to view our club kit.

Swim Team
Our Swim Team competes in the National Arena and Cornwall & West Devon Leagues as well as national competitions

Teams at National Championships
Our team that competed in the Swim England 2018 Winter Meet

Teams at National Championships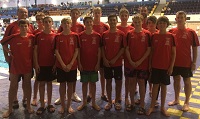 Our team that competed in the 2018 Water Polo National Age Group Championships

Masters Swim Team
Our Masters section caters for inexperienced swimmers as well as national contenders

Our Children In Need Fundraisers
We swim for fitness, for fun and occasionally for others

U17 Water Polo Team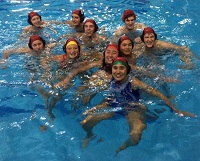 Bristol and West League Winners 2018, Devon League Winners 2018

U15 Water Polo Team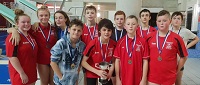 Bristol and West Tournament Winners 2018, Devon League and Cup Winners 2018

Under 13 Water Polo Team
Bristol and West Tournament Winners 2018